Cambridge – the city, the law firms and recruitment prospects
Cambridge – what is it known for?
Welcome to the Ten-Percent Legal Recruitment Guide to Cambridge.
Cambridge is probably most famous for its university and rivalry with Oxford, who also have Inspector Morse. So it is fairly well known for being the town in which Inspector Morse did not investigate a variety of crimes, as despite rumours to the contrary, was really based in Oxford. Cambridge have desperately being trying to come up with an answer to Morse to compete with its academic rival but so far failing abysmally. As well as the world-wide centre of academic excellence, Cambridge is also well known for its rich roman history, impressive architecture, high- tech industries and boating activities. Despite being a city, it is small enough to walk around the centre, and big enough for everyone not to know your business.
What is here apart from sandal-wearing professors and tourists?
Cambridge boasts one of the most liked and vibrant cultures in the UK, and hosts a series of exciting and enjoyable events, including: the Cambridge Beer Festival, the Strawberry Fair, the Cambridge Folk festival and the numerous activities that are connected to the bustling university life of the area. The Cambridge Corn Exchange is widely considered to be one of the finest live music venues in the UK, and has some of the biggest acts around regularly playing at it. The city also has an extensive range of museums to enjoy, including the Museum of Cambridge, which documents the fascinating social history of the area, and the Museum of Technology which revisits the city's proud industrial heritage.
Shopping – surely there is more to life than this?
Unsurprisingly for a thriving metropolitan city, Cambridge has a first class range of shopping resources on offer. As it's a compact city, it is easy to wander effortlessly between shops, markets, the high street and bigger shopping centres. The delightful, All Saints Garden Art and Craft Market is located nearby to the iconic Trinity College and opens every Saturday offering shoppers the opportunity to pick up paintings, drawings and sculptures at very reasonable prices. The recently re-furbished Grand arcade offers a shopping experience to rival any city in the UK, with world famous brands and stores all present and correct. If you're looking for something a bit different, Mill Road is generally considered to be the arts, crafts and bohemian district of the city, and offers an eclectic range of restaurants, bars, cafes, stalls and boutique stores.
Housing – not as expensive as you may think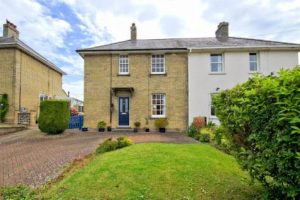 In the spring of 2014, The Sunday Times reported that Cambridge boasted some of the most desirable locations to live in the UK. These include, Round Church St, Gwydir St and Defreville Avenue, which are all resplendent with spacious, period houses that help to give Cambridge its distinctive atmosphere and unique ambience. The most expensive area in Cambridge is Barrow Road, in which the average house price is approximately £1.5 million, and the most renowned catchment area for schools is Clarendon Street, which boasts a selection of Primary and secondary Schools that help to re-enforce Cambridge's reputation for academic excellence. If you enjoy life by the river, Riverside offers a picturesque selection of cottages and town houses yards from the tranquillity of the water.
Sports – not exactly a centre of excellence
If you're a sports fan, you'll be spoilt for options in Cambridge. Whilst, its football team, Cambridge United FC has enjoyed mixed fortunes over the years, it continues to attract loyal and passionate support and the team returned to the premier league in 2014. It is important to get the right football club though – watching Cambridge City FC may be a bit confusing if you are expecting a crowd of about 3-4,000 rather than three old men and a dog. The city also has successful rugby league and rugby union teams, and is proud to include polo, baseball and club tennis within its rich sports repertoire. Of course, the sport Cambridge is arguably best known for is rowing. Boating events are a regular fixture on its winding river, which include the distinctly English pastime of punting- in which a small boat can be moved by connecting to the shallow river bed with a specially designed pole, known as a punt. Not to be confused with another similar English term usually employed to describe a bounder, a miscreant or the occasional Member of Parliament.
Law Firms and the Reality of Life in Cambridge
Law firms – there are 304 firms and companies employing solicitors within 25 miles of Cambridge city centre. This may sound like a booming market for legal recruitment with plenty of legal job opportunities, but the reality is very often quite different.
Firstly, if you are coming from a city firm in London and have the romantic notion that you can join a solicitors firm in Cambridge and only see a slight salary drop, think again. Cambridge, like many other areas outside the London City Bubble (I should copyright this term) really does struggle to offer anything slightly comparable. We know of solicitors joining Cambridge commercial law firms and taking salary drops of between 50 and 75%. There are often lifestyle reasons for making the move – usually linked to child care, discovering there is a life outside working 18 hour days followed up with 3 hour commutes and really not being bothered with huge salaries at some point in your career.
Law firms can be split into a few categories and reflect the disparity of need in the city. There are a large number of blue chips and technology companies based within and around the city and they have larger sized law firms servicing them together with smaller niche solicitor practices. Quite a few London and national firms have offices located in Cambridge (quite a lot seem to be based on or near the roads leading to the train station) and service the local authority, government and business markets in the city. At the same time there are a number of established traditional law firms situated in the city centre and suburbs servicing high net worth individuals in the city together with the agricultural sector. Cambridge and surrounds is as flat as a pancake and farms usually operate on a massive scale. The solicitors firms servicing these sectors tend to pay reasonable salaries for the area.
The final sector is the high street. I have always been surprised when visiting Cambridge or dealing with law firms there as to just how much crime and legally aided work there is available in the city due to the fairly obvious deprived sections of the city (yes I know this is a fairly sweeping statement on linking poverty to lower incomes but there we go). Salaries in this sector can be notoriously poor, even compared with other more northern areas of the country. For some reason solicitors firms dealing with high street law in Cambridge (and indeed other areas of East Anglia) seem to pay very low salaries and get away with it. To find out how Ten Percent Legal Recruitment can help you find a legal job in Cambridge please email a CV to cv@ten-percent.co.uk.
A good place to live? Depends on your view I guess. It is not the most attractive city, even with the colleges and greenery, and the traffic is very often appalling to say the least. There are few fast roads in and even fewer out. Train travel is not the most pleasant.
However it makes a real difference to your work life balance being based here. There are small villages and towns very close to the city that afford the opportunity for a more laid back and relaxed existence than that experienced in the suburbs of London.